New York City Accounts Receivable Management Plans
Meet your business needs today.
Keep Up With Your Rapidly Growing Business.
If your New York City or Tri-State area business is growing faster than you can afford, we urge you to inquire about our accounts receivable services. Our team will monitor your clients, handle your collections, and reduce your risk of accumulating debts while establishing a lasting business strategy that is balanced and keeps you in the black. Learn more today.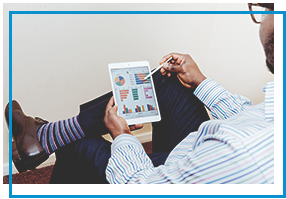 Why Choose Our Accounts Receivable Team?
We are here to help you grow sustainably
Our team handles all your collection needs
We are responsible for refused payments from buyers
A sustainable long-term strategy will be devised
We have efficiently managed accounts receivable for decades
Accounts Receivable
Our account receivable management plan was designed to meet your rapidly growing business needs. Allow our team to handle any receivables for you. We'll monitor the creditworthiness of your customers and handle your collections for you. If a vendor or buyer refuses to hold up their end of the deal, we are the ones to take action on your behalf. When you have a team on your side to reduce bad debt, you'll be able to enjoy better cash flow and professional image. Let us lift you up in all aspects.
From creating a lasting strategy to preparing procedures that set clear expectations for your clients, we develop the best methods to match your business model. To find out what we can do for your accounts receivable and to learn more about our management services as a whole, schedule a consultation with our team.
With decades of combined experience, the staff at Hedaya Capital Group is fully prepared to handle any issue that comes our way. We focus on running your accounts receivable department so you can focus on what really matters — running your business. Get in touch with the professionals at Hedaya Capital now to begin.
Schedule A Consultation Today!