New York City Working Capital Loans
Secure working capital for your business today!
Acquire Working Capital Without Going To The Bank
At the Hedaya Capital Group, we offer working capital and capital loans to approved businesses in the Tri-State area and New York City. If your business needs working capital to sustainably grow, we urge you to get in touch with a member of our team and ask how we might be able to help. We look forward to hearing from you.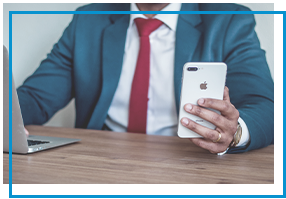 Why Choose Us?
We specialize in financing small-to-midsize businesses
Our financing options are more appealing than the bank's
We go above and beyond to account for overhead costs and payroll needs
Our team offers flexibility and convenience to our clients
We have extensive and proven industry experience
Working Capital
How can you find working capital without turning to a bank? The answer is Hedaya Capital Group. We specialize in financing small-to-midsize businesses' operations. Together, we can help you find a financing option that meets your needs. From meeting your payroll needs to covering overhead costs, planning for an expansion or whatever else, we are the team to call.
Hedaya Capital Group strives to offer both flexibility and convenience to help our clients grow to reach their full potential. Of course, businesses demand capital in order to make capital. We are proud to be the team to bridge that gap on terms that work well for you and your long-term vision for your business.
Since 2003, our team has worked tirelessly to provide the local businesses in our community with both the funding and assistance needed to succeed. We understand what goes into a successful business venture, and it's our pleasure to help wherever we can. For honesty and integrity combined with support and understanding, turn to Hedaya Capital. We look forward to working with you and your company.
Tell Us About Your Capital Needs.