Let Us Help Fund And Optimize Your Commercial Operation.
Secure a commercial loan for your business so that you can fund major expenditures and operational costs that have previously hindered your commercial growth. Let our team, here at the Hedaya Capital Group, help your business grow at a healthy and sustainable rate. Serving the Greater New York City area and the Tri-State area, our team is here to help your business thrive. Get in touch with us today to discuss financing options.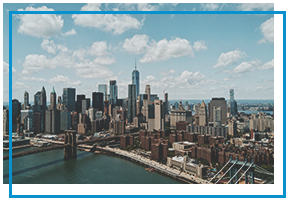 Why Choose Our Team?
Our goal is for you to reach your full potential
We will help you devise an intensive expenditure plan
We offer lending on accounts payable
Our group has a proven track record
We have decades of commercial finance experience
Commercial Lending
Commercial loans allow businesses like yours to fund major capital expenditures or operational costs that you may not have been able to afford before. These upfront costs often keep small businesses from achieving their full potential. After all, it's hard to reach bond and equity markets for financing when you can't fund these things.
However, a commercial loan is one of the best ways to help small businesses buy equipment or meet basic operational needs, and our mission is to help you secure on that fits your needs. No matter what assets you currently have, we can devise a plan to ensure that you're a great fit for our commercial lending services. Banks usually require collateral, such as property, to ensure they get their money back. However, at Hedaya Capital Group, we allow lending based on your account payables.
Set your business up for success and give your team the best possible start by partnering with our team. We are proud to be your financial partners as you experience growth and accomplishment. Get in touch with us now to learn more about our commercial lending capabilities, as well as our other services.
How Can We Help Your Commercial Venture Grow?