New York City Import Finance
Bring goods into the country with financial confidence.
Maintain A Healthy Cash Flow With Import Finance.
Do you operate an import venture in the New York City and Tri-State area? If so, we urge you to get in touch with our team of import finance professionals. Avoid a negative cash flow and stagnant returns on your international shipments with the help of our payment cycle optimization services. We look forward to working with you.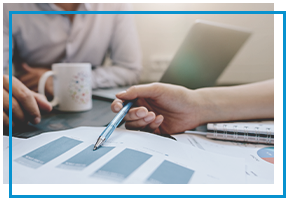 Why Choose The Hedaya Capital Group?
Comprehensive import strategy development
Financial balances and positive cash flow opportunities
Speedy payment cycles
Strong trust and relationships with your supplier
Increased business success
We have decades of experience
Import Finance
Bring goods in from outside the country with confidence by turning to the team at Hedaya Capital Group. Typically, these transactions can actually be a burden on a company's cash flow due to any delays. As a result, money is often paid out long before the goods ever arrive. The longer payment times often leave companies short on capital. Not to mention, the changing freight rates and import tariffs can create even more uncertainty around the process.
The rise in international trade over the past few years has created an increased demand for assistance with import finance. When you partner with Hedaya Capital Group, we help you develop the right strategy to keep your financial situation in balance. We'll help you speed up the payment cycle while creating trust and strong relationships with your suppliers. This will allow you, the business owner, to negotiate terms that will only boost your business' rate of success.
Find out how import finance can help your business grow by turning to the team at Hedaya Capital Group. With many decades of experience on our side, we are able to approach each situation with a keen eye and a passion for helping your business succeed. We look forward to setting your business up for the best possible future.
Let Us Know Your Business Needs.