Factoring For Small To Medium Sized Businesses
Learn how our New York City & Tri-State factoring services can help you.
Your Business & Factoring
Factoring is an incredibly valuable financial service that can help you optimize the flow of working capital in your business. After all, you need money now, not later.
By partnering with our team, here at the Hedaya Capital Group, you can get the money that your business needs to handle day-to-day operations and grow at a sustainable rate. Learn more by scheduling a consultation today.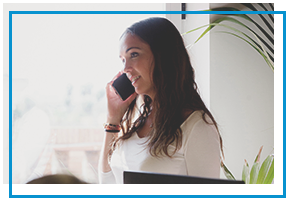 Why Choose Us As Your Factoring Company?
We will help you get capital when you need it
We act as your accounts receivable department
Our team will manage your credit
We have decades of industry experience
Our terms are flexible
Credit Protection
Along with our factoring services, we also offer credit protection on your account receivables. This allows our clients to still get paid for both their products and services, even if their customers somehow become bankrupt or insolvent. We offer credit protection to both our borrowing and non-borrowing clients.
To learn more about our credit protection services, get in touch with our team! Our services are very accessible, and we can almost immediately get to work on your request. By providing our customers with the financing and credit protection services they need to support their business' growth, we are able to encourage and help develop the businesses in our community. It's time to realize your company's true potential; turn to Hedaya Capital to learn more.
Our staff has decades of experience working with new and established businesses alike. Get in touch with our professionals and see what we can do for you.
Alfred Hedaya — President
Jack Hedaya — Executive Vice President
Ezra Hedaya — Executive Vice President
Anita Lakhaney — Client Services Specialist
Syeda Ali — Client Services Specialist
Matan Guez — Account Executive
Artie Weissman — Portfolio Management
Yana Osipova — Legal
Let Us Know What We Can Do For You!