New York City Factoring Services
Advance funds against your accounts receivable. Let us help.
Focus On Running Your Business. We'll Worry About The Assets.
Leveraging your accounts receivable for advanced funding is a great way to access the working capital that you need without having to wait for invoices to be paid. At the Hedaya Capital Group, we help businesses in the Tri-State area and New York City get the working capital when they need it by advancing accounts receivable and acting as your accounts receivable department. Apply for our factoring services today!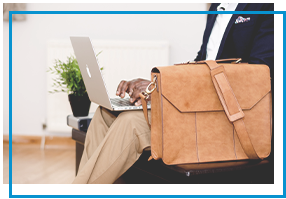 Why Choose Us As Your Factoring Company?
So that you can get working capital when you need it
We will act as your business's accounts receivable department
Our team can undertake your credit management
We offer flexible terms
The Hedaya Capital Group has decades of industry experience
And more!
Factoring
Not every new business has the established assets to satisfy the banks when it comes to receiving small business funding. However, at Hedaya Capital Group, we believe in the power and value of a business's account receivables. If you are in need of working capital and protections against debt losses, turn to our accounts receivable factoring company for help. We'll advance funds against your accounts receivables while serving as your accounts receivable department.
We'll also undertake any of your credit management and collections work for your accounts. That way, you can focus on what it is you do best — running your business. Don't let a lack of tangible assets get in the way of your business's success. Turn to the team at Hedaya Capital Group to cover your financial and cash flow needs.
Our family-owned and operated invoice factoring company proudly offers a level of service, flexibility, and understanding that most other banks and financing companies simply cannot match. Our experience with all aspects of goods production and sales allows us to understand our clients' businesses at their core. Allow us to elevate your company to the next level. Contact our small business financing team today, and let us know what we can do to help you.
Schedule A Consultation Today!