From Nothing to Something
All businesses start with an idea. This small idea usually is planted and then, over time, germinates. As the wheels are turning and the seed is growing, you are busy figuring out all of the logistics of how to make your business succeed. There are so many working pieces to the puzzle that come together to form a perfect picture — and one of those pieces is small business financing.
The Hedaya Capital Group in NYC offers the best working capital solutions to meet your business needs. Whether you just need to meet payroll or you are waiting on invoices to be paid, we can help. Our small business lending firm is passionate about ensuring you have the financing backing you need to continue to impact your world and that of all of your customers. Partner with our factoring company to get started today!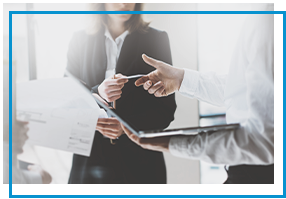 BUSINESS FINANCING SOLUTIONS WE OFFER:
Import finance
Commercial lending
Trade finance
Accounts receivable
Credit protection
Working capital
Factoring
And more!
THE NITTY-GRITTY OF BUSINESS FINANCING
The Hedaya Capital Group is proud to offer small to medium-sized businesses our small business financing solutions, from factoring accounts receivable to customized commercial lending needs. We work hand-in-hand with entrepreneurs to help them realize their full potential. We offer a range of financial products and business loans to meet growing business' financial needs, including full service factoring, credit protection on receivables, and management of accounts receivables. Once a completed due diligence package is submitted, we are able to review, approve, and fund new clients within days, getting them the working capital they need as quickly as possible.

As a small business ourselves, we understand the daily struggles business owners go through. There is always something to do and not enough time to do it all in. When you partner with our small business lending company, we can take the working capital worries off your plate. With our innovative and personalized factoring and accounts receivable solutions, we handle not only the collection of your accounts receivable, but the management of it, too. You receive your money hassle-free. It truly is that simple.
If you are interested in partnering with our invoice factoring company here in NYC, give us a call today!