Putting Your Needs First
As a small business owner, you have enough headaches to deal with. From paying taxes and employees to procuring raw materials to make your goods or training your employees in your service business, every second of every day can already be claimed. Thus, when a need arises that requires some immediate working capital, you want this solution to be a snap.
The Hedaya Capital Group in NYC has worked extremely hard to streamline our factoring process so that you can have the working capital you need when you need it. Unlike banks and other traditional financial institutions, we fund on viable accounts receivable, and do not rely on credit scores or years of financial statements, as we understand that new businesses take time to develop. To learn more and get started, reach out to our factoring company today!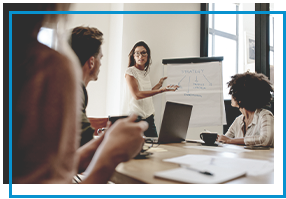 BENEFITS OF FACTORING FOR YOUR SMALL BUSINESS:
Helps meet your cash flow needs
You have access to cash fast
Outsources your accounts receivable collection process
Gives you more time to focus on your more important business processes and planning
Use factoring as a short-term cash flow solution
You keep your company's equity
Your invoices are your collateral
No additional debt shows up on your balance sheet
And so much more!
THE KEY TO OUR SMALL BUSINESS LOAN SOLUTIONS
The Hedaya Capital Group believes that the fact that our small business lending is customized to your needs is the key to our difference. Factoring your accounts receivable is flexible, allowing you to use as much or as little of your accounts receivable as you need. Because we don't require tax returns, business plans, financial predictions, or other documentation to qualify for our small business loan solutions, your credit does not matter. As a newer business, you might not have credit established. Our clients have access to the decision makers, and existing clients usually receive funding within 24 hours of submitting invoices. Our working capital loans truly are that simple.

CHOOSE THE HEDAYA CAPITAL GROUP TODAY